Workshop to rent, loft office, commercial space in the Greater Montreal and soon everywhere in Quebec:
Drummondville, Mascouche, Vaudreuil, Sainte-Thérèse, Saint-Jérôme, Joliette
Why Choose
Mon Espace Atelier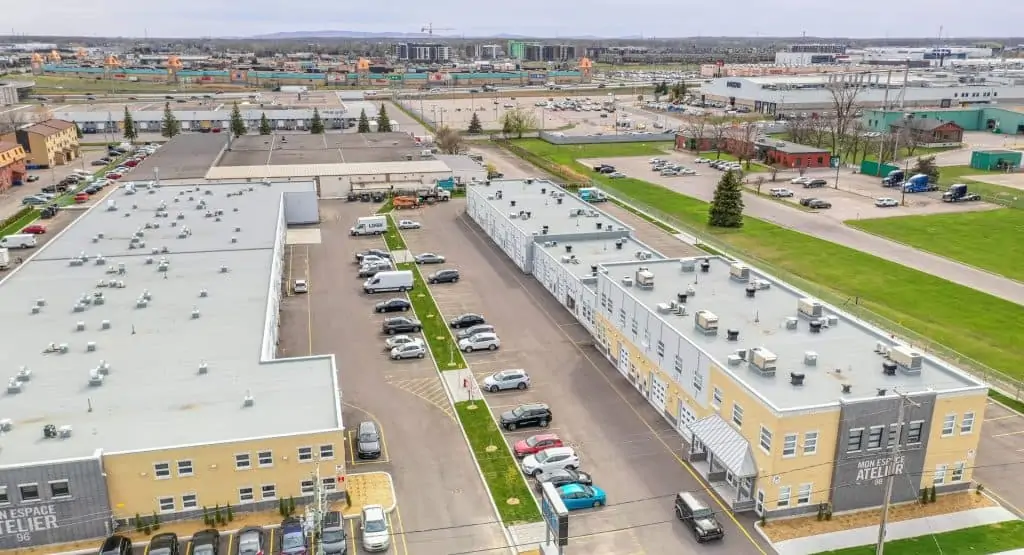 Strategic Location
Each project Mon Espace Atelier is located close to major transportation routes. Therefore, your business is easily and quickly accessible.
All, All, All Included
The monthly rent includes all building maintenance charges and utility costs. This means less paperwork and more time to dedicate to the success of your company.
Multifunctional Units
With a size ranging from 172 to 1820 square feet, our different workspaces, loft-style offices, and loft-style workshops are ideal for small and microbusinesses. Whatever your sector of activity, we will provide you with tailored solutions.
Scalable Leasing
Our workshop units can be combined to support the development and growth of your company. Whether it is for simple or complex adjustments, we are attentive to your needs and always ready to help you achieve your objectives.
Entrepreneurial Spirit
Our projects are bringing together entrepreneurs from all generations with different interests. The concept Mon Espace Atelier increases the likelihood of a successful synergy and the development of new partnerships.
Select Your Workshop Space
PERSONALIZED CONFIGURATION
Your success is important to us. At Mon Espace Atelier, we offer you workspaces adapted to your needs and your sector of activity. Trust our team for a custom, personalized configuration. Contact us now to learn more about our available units and the different configuration possibilities.
The MEA community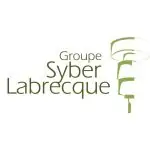 Your partner in success
Unique concept
Mon Espace Atelier's unique concept of spaces, prestigious lofts offices and workshops to rent was expressly thought and developed to meet the needs of today's entrepreneurs, artists, workers and professionals. It is a small revolution that we propose since 2015 by creating environments that promote the emergence of new businesses and business development in the prestigious industrial and commercial services sectors.
Customized solution
We provide you with industrial workshops, prestige offices and service businesses to rent that correspond to your needs, your budget and your image. Our premises are modular and can be combined, which allows us to adjust to the transformations and expansion of the various companies we host. Businesses are not static; they evolve and transform in a cycle, from start-up to maturity. Regardless of their sector of activity, size or location, at some point they will have to take the necessary steps to manage their growth. Mon Espace Atelier is a solution perfectly adapted to this reality.
In action mode
We understand what you are going through and are ready to accompany you and help you overcome the challenges of today and tomorrow. Our team is ready to listen and is always in action mode!
The MEA community
Mon Espace Atelier projects welcome entrepreneurs from different backgrounds, artists, passionate people who find in our premises an ideal place to blossom and give life to their business project. The synergy that quickly unites our tenants stimulates the emergence of new talents and supports innovation and the development of new partnerships, conditions that encourage the success of any business.
Winning conditions
Our "all-inclusive" service is also an important asset for our tenants. Not only is it the least financially risky for small businesses, it is also the easiest from an administrative point of view. We know your time is valuable. By reducing paperwork, we allow you to focus on your clients and the success of your business project.
Increased visibility
At Mon Espace Atelier, the location of each of our workshops to rent has been selected following a rigorous analysis process. Our goal is to always bring together the winning factors for the success of our tenants. Regardless of the region – Laurentians, Lanaudière, Montérégie, North Shore, South Shore, Centre-du-Québec – our buildings are always located near major highways, which provides increased visibility and easy access for your clients and suppliers.