Why Choose
Mon Espace Atelier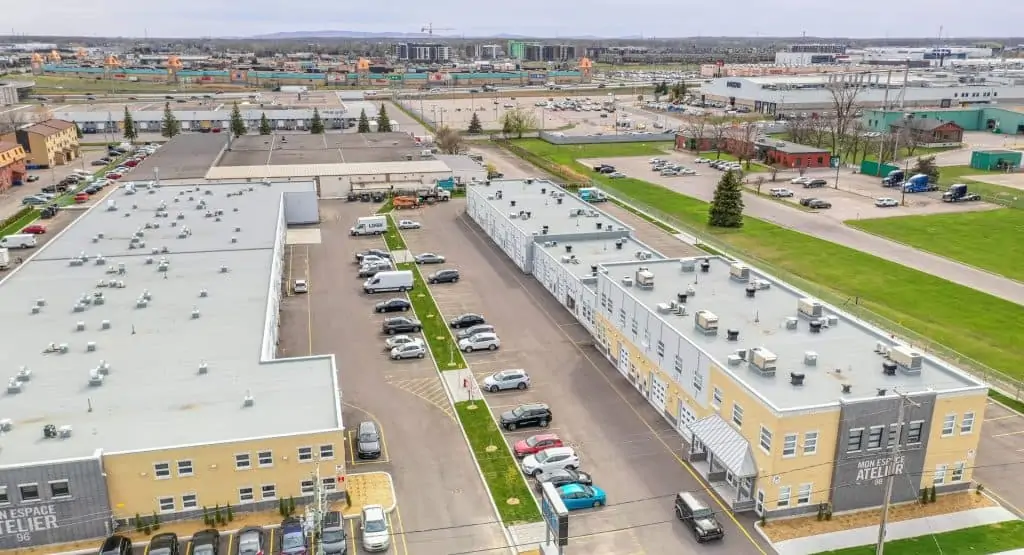 Strategic Location
Each project Mon Espace Atelier is located close to major transportation routes. Therefore, your business is visible and easily accessible.
All, All, All Included
The monthly rent includes all building maintenance charges and utility costs. This means less paperwork and more time to dedicate to the success of your company.
Multifunctional Units
With a size ranging from 172 to 1820 square feet, our different workspaces, loft-style offices, and loft-style workshops are ideal for small and microbusinesses. Whatever your sector of activity, we will provide you with tailored solutions.
Scalable Leasing
Our workshop units can be combined to support the development and growth of your company. Whether it is for simple or complex adjustments, we are attentive to your needs and always ready to help you achieve your objectives.
Entrepreneurial Spirit
Our projects are bringing together entrepreneurs from all generations with different interests. The concept Mon Espace Atelier increases the likelihood of a successful synergy and the development of new partnerships.
Select Your espace atelier
Personalized Configuration
Your success is important to us. At Mon Espace Atelier, we offer you workspaces adapted to your needs and your sector of activity. Trust our team for a custom, personalized configuration. Contact us now to learn more about our available units and the different configuration possibilities.